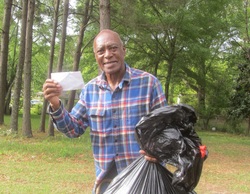 As we were leaving a town in Mississipppi we passed a gentleman walking with a cane and a bag of cans. We did a U-turn and went back to meet Mr. Bill Kid. Mr. Kid was a very friendly gentleman who told us he was taking his cans downtown to cash them. Every dollar counted at his age he told us. We presented Mr. Kid with a Random Act of Kindness envelope.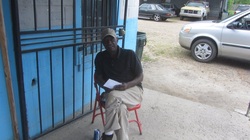 We gave Mr. Johnny "Duck" Holmes an envelope for all he has done for his community and the world of music. Contrary to most opinions, muscians are not wealthy people and this was an act of Random Kindness to a legend.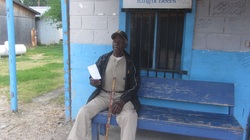 Fred Johnson lives in Bentonia on basic SS benefits. He is a proud man that asks for help from few.
He recieved a Random Act of Kindness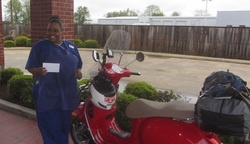 This is Michele. Michele works hard to provide a better life for her and her daughter. She lives in Mississippi because the low cost of living allows her live a better life on minimum pay jobs even with the other drawbacks of the area. Michele works the morning breakfast service at a chain hotel. I can say I have not seen another person in this job bringing more joy to travelers than Michele. Her positive attitude and outlook had everyone at the breakfast service commenting about her and leaving to start a new day hopefully with the same outlook as Michele. Michele recieved a Random Act of Kindness envelope.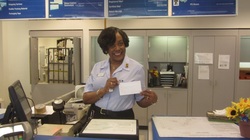 We were standing in line at the post office in Memphis. The postal person was helping an elderly lady who was purchasing a few hundred dollars worth of money orders to pay her bills.The elderly lady was $8.50 short and became concerned. Sharon, the postal clerk, said without hesitation "Don't worry, I will make it up for you". Sharon recieved a Random Act of Kindness envelope for her kindness to others.